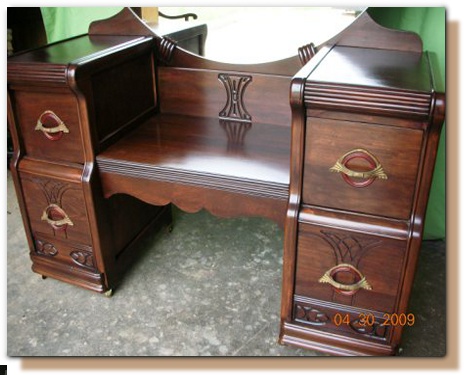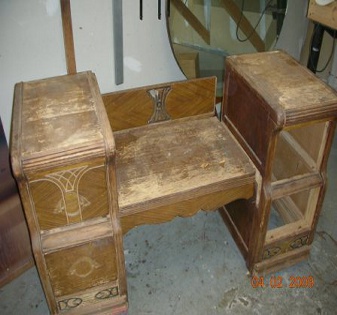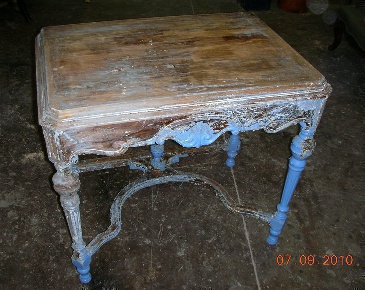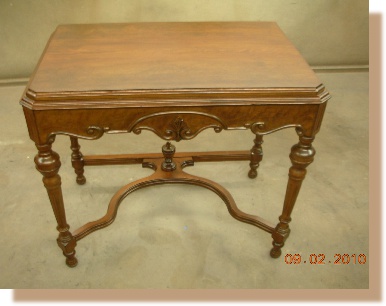 As shown left, this vanity was in a terrible condition with the finish deteriorating badly in several places. Our client wanted the wood to look darker than before. After repairing the piece, we achieved the desired color result by mixing a stain that gave it a rich, deep color.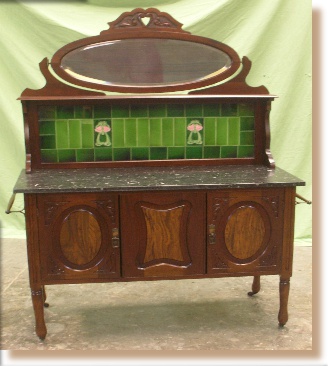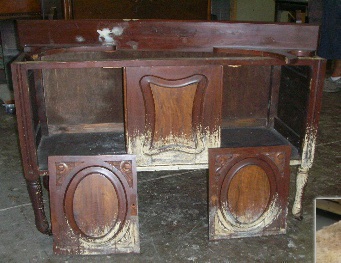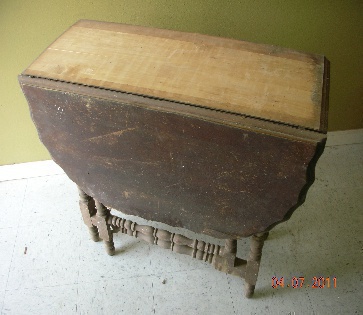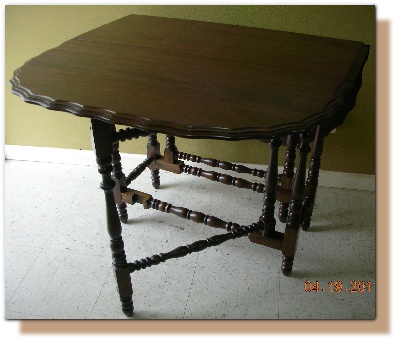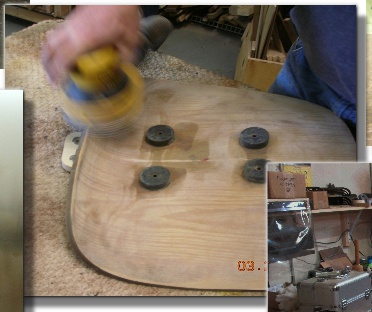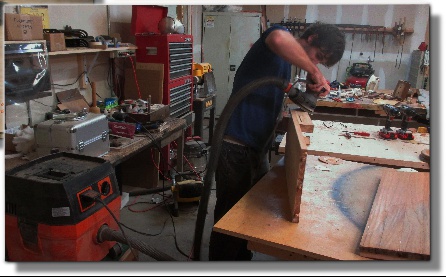 600 S Bell Blvd. Suite 209, Cedar Park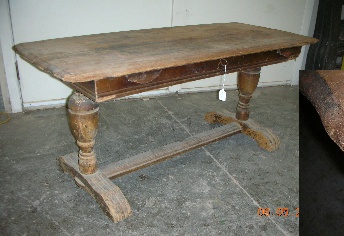 Dr@AustinFurnitureDoctor.com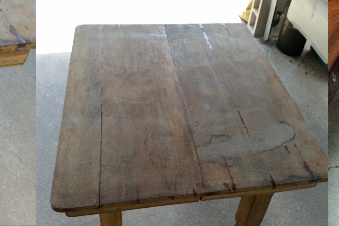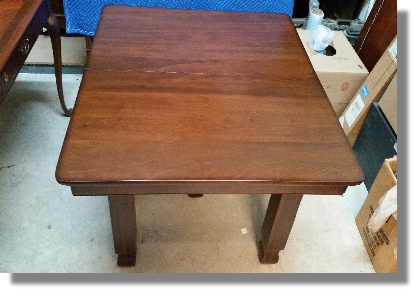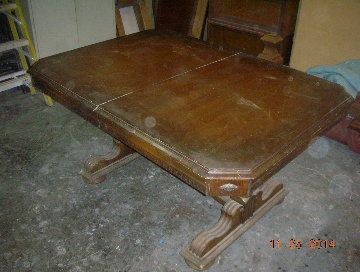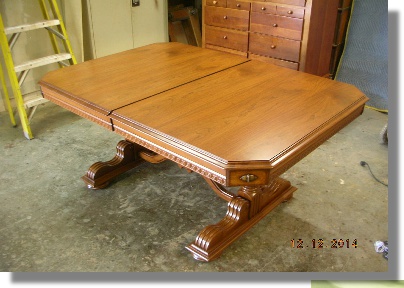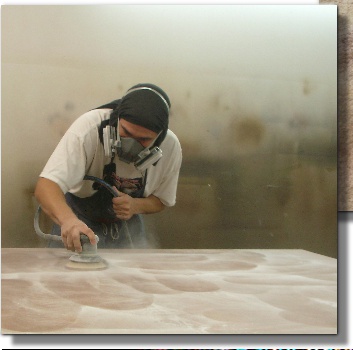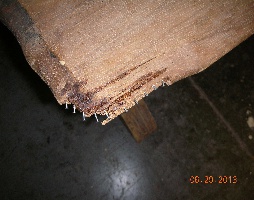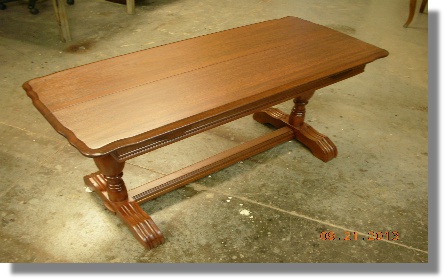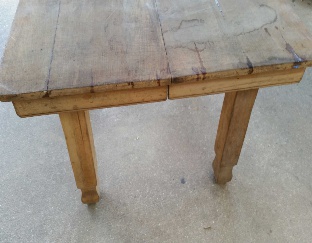 When we refinish a piece of furniture, we first make small repairs like filling cracks and small holes. This helps to prevent the new finish from cracking in the future. Then we remove the old finish by hand stripping. We wash the surface with acetone and sand it smooth before it is ready to be colored. We mix our own stains to obtain the correct color. After spraying sealer, we sand the piece once again. Finally we apply several layers of clear lacquer, matte, satin or gloss to produce the desired finish.

Quite often we only refinish the top surface on tables, dressers, nightstands, etc since this is what wears out first. Even on older tables the legs may be in decent condition and only need a touch up. This will save you money and the end result is still great. We can perfectly match the new color to the old.

This old dry bar suffered terrible water damage. Fortunately there was no warping or cracking of the wood, but the finish was badly damaged. No Problem for us. The piece turned out stunning.

This small table had been painted and it was in quite bad condition. Under the paint we found a beautiful veneer that we brought back to life.

The veneer on this drop leaf table was partly missing, however, the wood below the veneer was quite nice so we did not re-veneer the table. Instead we sanded and stained it and the table came out beautiful.

Refinishing is sanding, sanding, sanding
and more sanding.......

The corners of this library table was deterioated and had to be rebuilt

Old finish will often become opaque and the wood grain will not show as it was intended. A refinishing will bring back the beauty of the wood.