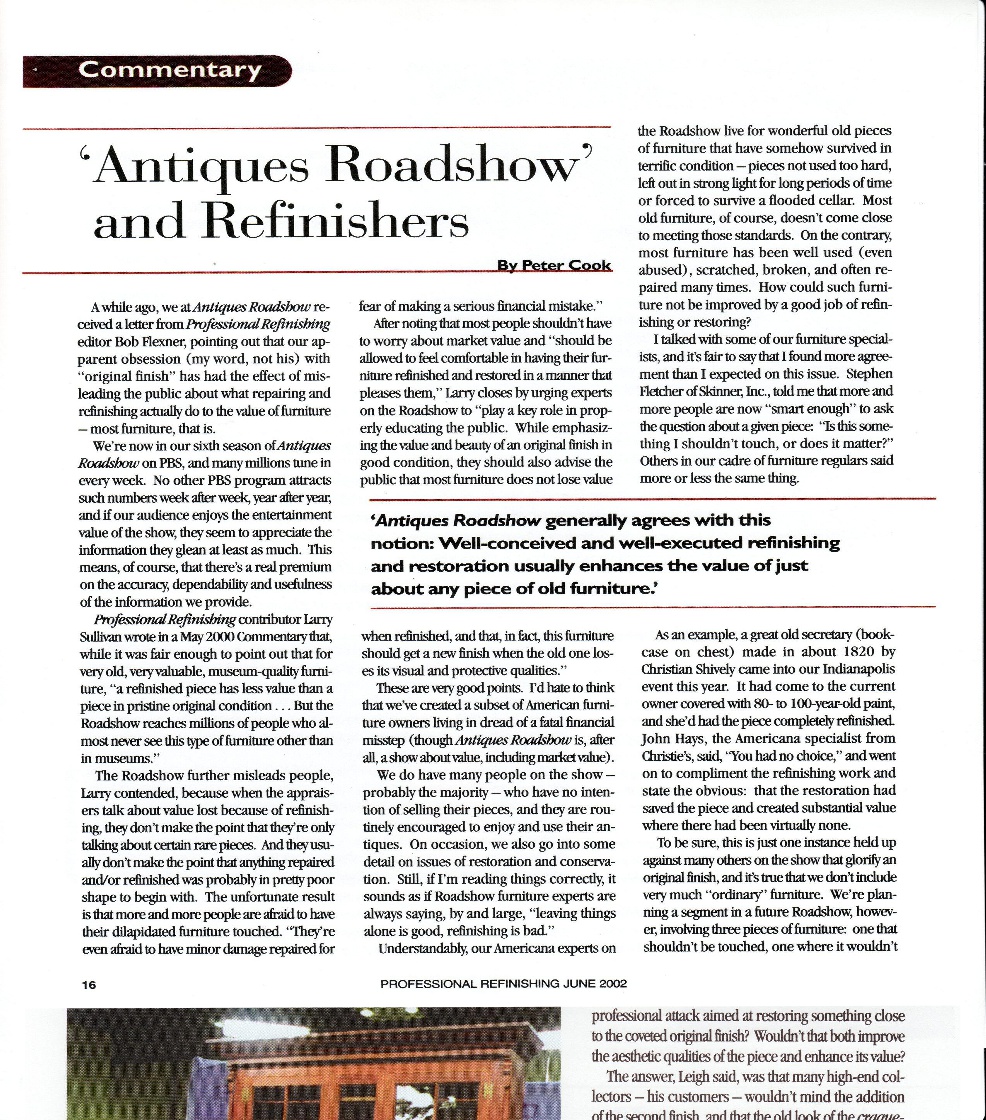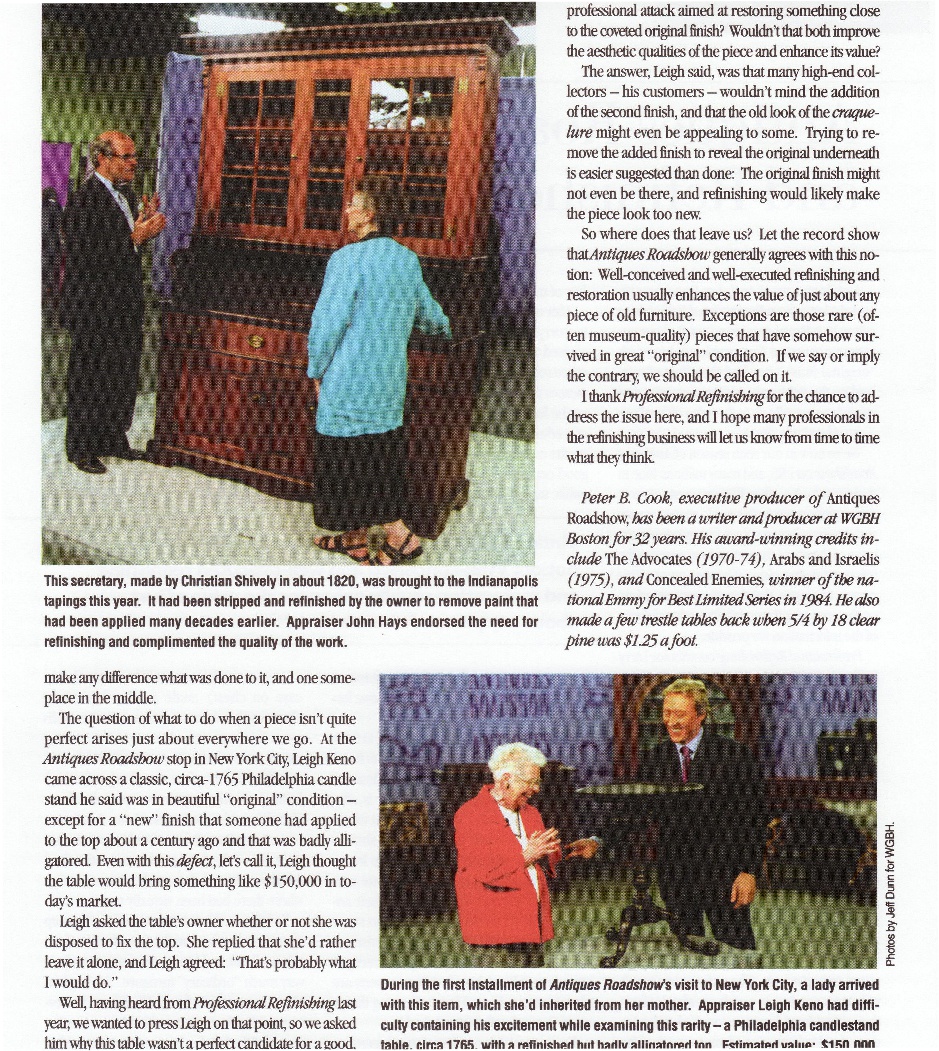 What defines Antique furniture?

Technically, the Tariff Act of 1930 defined an object as an antique if it were older than 1830, the time when mass production became commonplace. Then in 1966, the standard of 100 years or older was adopted. The National Free Trade Act (NAFTA) in 1993 took it one step further to include antique objects that have been repaired or restored provided they obtained their original character. If the piece has undergone 50% or more changes, then it is no longer considered an antique.

In short: The piece has to be 100 years or older with 50% or more of its essential, origianl character. However, being old does not automatically mean that the piece is valuable. Antique value is dependent on its rarity, condition, quality, and provenance.

Many owners of antique furniture are afraid to have their furniture restored or refinished because they think it may lower the value of the piece. In most cases this is not true. In fact a well done restoration or repair may even increase the value. Peter. B. Cook from the Antiques Roadshow stated that a
"well-conceived and well-executed refinishing and restoration usually enhances the value of just about any piece of old furniture"
. The article below from the "Professional Refinishing" magazine, June 2002, explains more in detail.


We have a great deal of experience in restoring and refinishing antique furniture.
You can trust your furniture in our hands.
600 S Bell Blvd. Suite 209, Cedar Park


Dr@AustinFurnitureDoctor.com